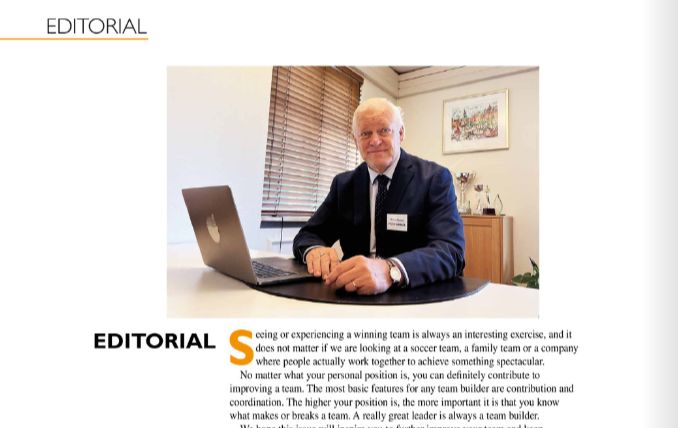 EDITORIAL by Mårten Runow
Seeing or experiencing a winning team is always an interesting exercise, and it does not matter if we are looking at a soccer team, a family team or a company where people actually work together to achieve something spectacular.
No matter what your personal position is, you can definitely contribute to improving a team. The most basic features for any team builder are contribution and coordination. The higher your position is, the more important it is that you know what makes or breaks a team. A really great leader is always a team builder.
We hope this issue will inspire you to further improve your team and keep building it. If done right, it gets to be more effective, more remunerative and a lot more fun as well.
Wishing you all the best,
Mårten Runow
CEO Performia International